Products tagged with 'tarif khalidi'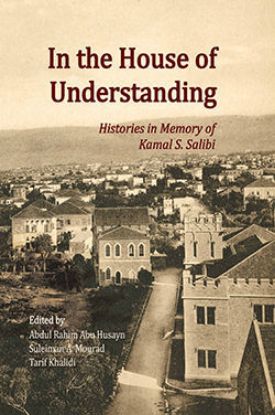 Kamal Salibi is primarily renowned for his monumental contributions to the history of Lebanon. Yet his scholarly legacy extends well beyond Lebanon to topics that span the Middle East from biblical to contemporary times. This collection of twenty-three papers, written in Dr. Salibi's honor and memory, similarly covers a range of subjects that touch upon his interests. They include aspects of ancient, medieval, and modern Arabic/Islamic and Middle Eastern history, literature, and art, and are arranged in four sections: (a) Kamal Salibi as Teacher and Historian; (b) Lebanese, Ottoman, and Arab History; (c) Islamic Studies; and (d) Syriac Studies.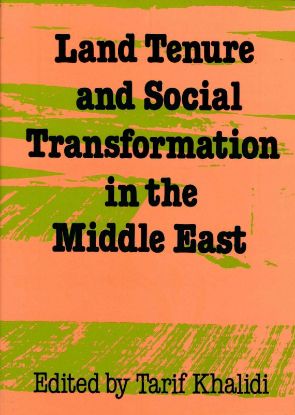 This volume provides the first comprehensive survey of land tenure in the Middle East over several millennia up to modern times. Its thirty-two papers bring to this theme an interdisciplinary approach and enable the reader to follow the various threads – historical, social, economic, political, legal – related to the evaluation and development of land tenure systems in the Middle East. Land tenure is a vital element in social transformation; it is quite literally the backdrop to history. Where the Middle East is concerned this theme has not received the concentrated and collective treatment it richly deserves. This volume is of great importance to all who are interested in the history, society, economy, and agriculture of the Middle East, and scholars of land tenure in other regions of the world will find in it ample material for comparative interpretation.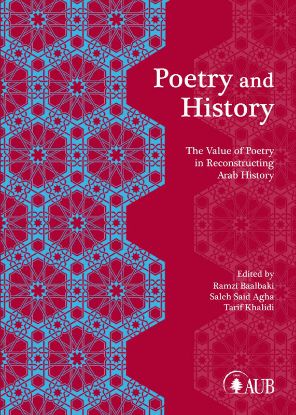 ​​​This is a collection of papers presented at a 2008 conference sponsored by the American University of Beirut's Sheikh Zayid bin Sultan Chair of Islamic Studies of the Center for Arab and Middle Eastern Studies and the Margaret Weyerhaeuser Jewett Chair of Arabic of the Department of Arabic and Near Eastern Languages. The volume includes sixteen articles by scholars from the United States, the United Kingdom, Germany, and Lebanon, and is divided into two parts: the first dealing with classical and premodern poetry, and the second with modern and contemporary poetry, with three articles focusing on the work of the poet Mahmoud Darwish. It serves to better illuminate some aspects of the relationship between the fields of poetry and history, and represents a significant contribution to the field of Arabic and Middle Eastern Studies.