Ancient History & Archeology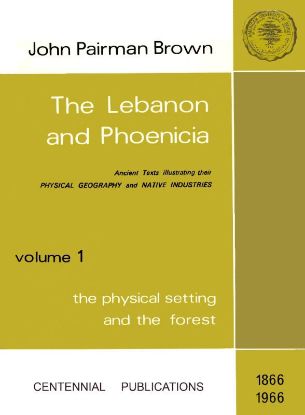 Ancient texts up to the coming of Islam are gathered in this volume, translated, many for the first time, from numerous ancient languages, and provided with a full annotation. The first four chapters cover texts of general interest as well as more specific references to geology, hydrography, and industries, while the final chapter is a complete collection of the texts, which describe the original afforestation of Lebanon and its destruction. Unfortunately, no subsequent volumes were published.​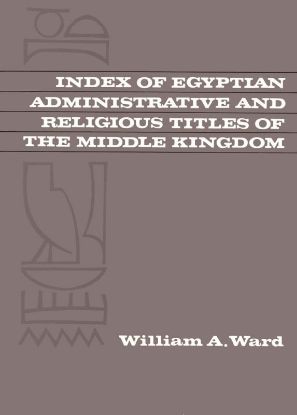 ​​The titles collected in this index belong primarily to the Middle Kingdom, from the reunification in the Eleventh Dynasty to the end of the Thirteenth. The book is in two parts, Part One being the index proper. Individual entries give the Egyptian spelling, transliteration, translation, and references to where each title appears and where it is discussed. Part Two is a glossary of the individual words used in titles with a discussion of their meanings and uses. The work is an invaluable guide to the researcher interested in the study of the social and political structure of the Middle Kingdom.​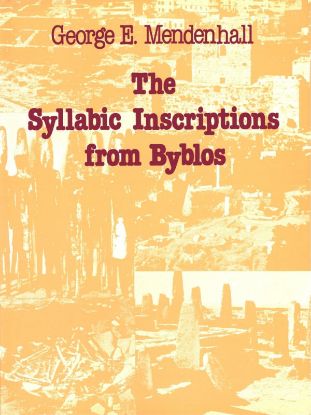 The French expedition to the ancient Phoenician city of Byblos (modern Jbeil) from 1928 to 1932 discovered a group of nine texts carved in stone or stamped on copper plates. It was clear that the writing system was syllabic, not alphabetic, and was very closely related to Egyptian hieroglyphic characters. This volume presents a deciphering of eight of those texts, together with philological treatment of the language, and places the language into the context of ancient historical and social processes. The language of the texts appears from internal evidence to be a very archaic West Semitic, and antedates the separation of the Arabic and Canaanite branches of the Semitic language family. Evidence from the texts supports the conclusion that Arabic originated in the coastal regions of the Eastern Mediterranean, known in the classical period as Phoenicia and Palestine, in the Early Bronze Age before 2000 BC. The writing system is shown to be the missing link between Egyptian and the late Canaanite alphabet.