Products tagged with 'health sciences'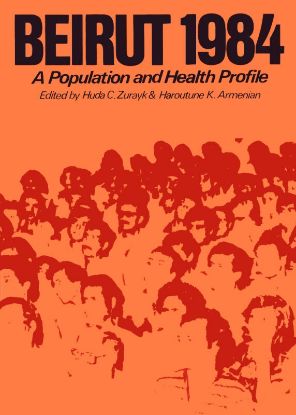 ​​This book incorporates the descriptive findings of a survey conducted by the Faculty of Health Sciences at the American University of Beirut as part of its efforts to establish a population laboratory in the city of Beirut. The Lebanese Civil War led to the disintegration of the crude health information system available prior to that time; thus this survey generates a unique dataset about a city and its population at a midpoint in the war. By recording the methodological and organizational issues faced during the war, the book serves as a reference source for courses and other training activities in health research. Its findings will interest public health workers, ministries of health, and the staffs of a variety of international agencies.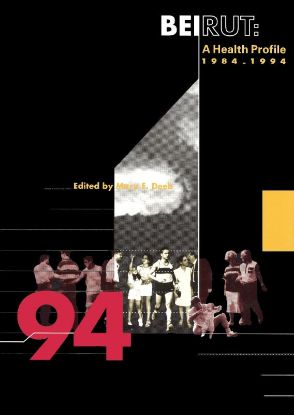 ​These are the findings of a ten-year follow-up study to the "1984 Beirut." This book provides a rich array of statistics and information as well as comparative data on the population of Beirut at two different points in time. Changes in demographics and health statuses, use of health services, and the prevalence of chronic and acute diseases are assessed. In addition to providing data unique to a city that had recently experienced fifteen years of civil war, the book describes approaches useful to students of survey methodology. In a country that has lacked reliable health information systems for much of its existence, these surveys present a valuable alternative for the development of future health care services. Lists of figures and tables, chapter abstracts, and questionnaires are presented in both English and Arabic.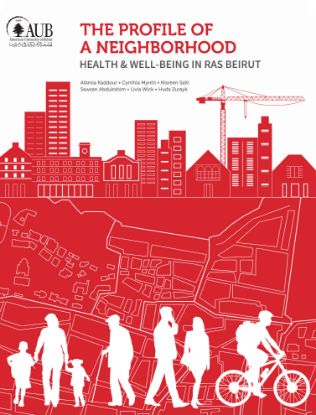 ​The Profile of a Neighborhood presents an overview of the findings of the Ras Beirut Well-Being Survey, conducted in 2009–2010 by members of AUB's Faculty of Health Sciences. It represents the efforts of a multidisciplinary team drawn from across the American University of Beirut, and provides the first systematic portrait of Ras Beirut in the last forty years. The survey's goal was to provide up-to-date sociological, demographic, and health information about neighborhood residents, a valuable snapshot of life in Ras Beirut shortly before the conflict in Syria brought an influx of Syrian citizens to the neighborhood. The book presents a wide variety of statistical details about the residents of Ras Beirut, including marital status, nationality, household structure, religiosity, income and household wealth, education, and quality of life. Its findings suggest that even in Ras Beirut, which is considered an affluent neighborhood of which AUB is a part, it is possible to find extremes existing side by side—wealth and poverty, social and economic inequality, and the corresponding effects on well-being.