Products tagged with 'neighborhood'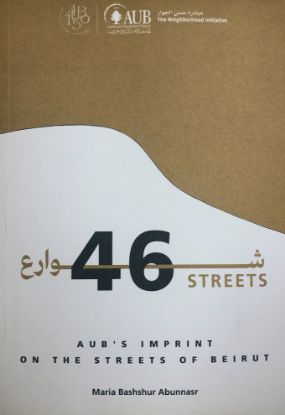 The publication is the cumulation of a project by AUB's Neighborhood Initiative that identified and located 46 streets in Beirut that carry AUB-related names emphasizing the shared history between the university and the city. The goal of the project is to bring awareness to the connections between people and place through the actual names of Beirut's streets and to those in whose honor they are named. The booklet is original published by AUB's Office of Communications as a bilingual edition and includes a pull-out map of Ras Beirut highlighting the 28 AUB-related streets in the neighborhood.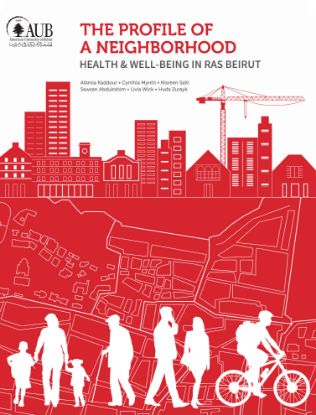 ​The Profile of a Neighborhood presents an overview of the findings of the Ras Beirut Well-Being Survey, conducted in 2009–2010 by members of AUB's Faculty of Health Sciences. It represents the efforts of a multidisciplinary team drawn from across the American University of Beirut, and provides the first systematic portrait of Ras Beirut in the last forty years. The survey's goal was to provide up-to-date sociological, demographic, and health information about neighborhood residents, a valuable snapshot of life in Ras Beirut shortly before the conflict in Syria brought an influx of Syrian citizens to the neighborhood. The book presents a wide variety of statistical details about the residents of Ras Beirut, including marital status, nationality, household structure, religiosity, income and household wealth, education, and quality of life. Its findings suggest that even in Ras Beirut, which is considered an affluent neighborhood of which AUB is a part, it is possible to find extremes existing side by side—wealth and poverty, social and economic inequality, and the corresponding effects on well-being.