Products tagged with 'influence'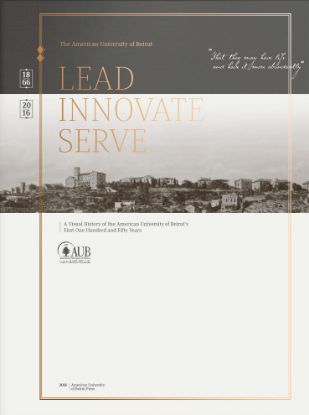 Lead, Innovate, Serve: A Visual History of the American University of Beirut's First One Hundred and Fifty Years represents a collaborative expression of love for AUB in celebration of its 150th anniversary. This elegant collection of images effectively walks the reader, year by year, through a selection of key elements and moments in the University's history. The photographs are organized chronologically into five sections entitled "Founding 1862–1901," "Taking Root 1902–1948," "Academic Renaissance 1949–1970," "Turmoil and Resilience 1971–1996," and "A New Millennium 1997–2016." The sections are accompanied by short essays relating to each period of the University's history and by profiles of AUB's presidents and numerous history makers who have contributed to the impact that the American University of Beirut has had both in Lebanon and beyond. We believe that Lead, Innovate, Serve will be treasured by all who have entered the gates of the University. ​ Proceeds from sales of the book go to the 150 for 150 Scholarship Fund​.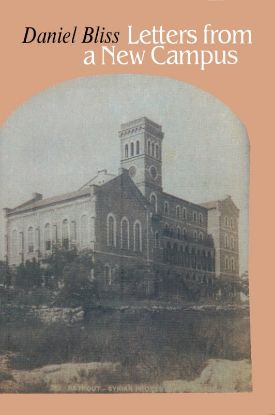 ​In May 1873, Mrs. Abby Bliss and her four children left Beirut and returned to Amherst, Massachusetts for reasons of health and the children's education. This book contains letters written to them between 1873 and 1874 by Abby's husband, Daniel Bliss, the first president of the Syrian Protestant College, later the American University of Beirut. Written in diary form just seven years after the founding of the College, the letters reveal the excitement of the almost completed construction of College Hall, the frustrations and achievements of their fourteen months of separation, and fascinating information about daily life and the politics of the time. They show Daniel Bliss as a loving family man missing his wife and children while enthusiastically dedicated to the task of building the College.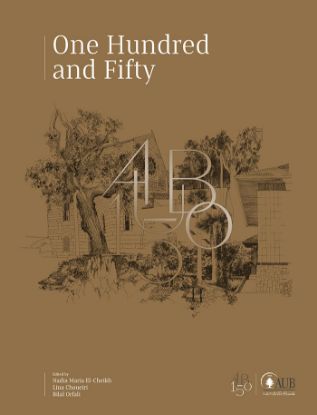 ​Founded in 1866, the American University of Beirut (AUB) has had a positive and transformative impact on Lebanon, the Middle East, and the world. Published on the occasion of AUB's 150th anniversary, this commemorative volume serves as a lasting testimony to the extraordinary influence of AUB in its first 150 years and sets the stage for its future. This volume examines AUB's history from diverse perspectives and points of view. It deals with key moments in the early history of the University, and with its current position as a local agent with global concerns, also focusing on its complex relations with the USA and the rest of the world. Some of the chapters highlight salient personalities and important constituencies who have contributed to the legacy of AUB. Parts of the book also focus on the campus and its location within Ras Beirut, as well as their resulting interaction and mutual impact over years of growth and transformation. The book is organized according to five themes: Early History, AUB, the USA, and the World, Space, Academic/Scientific Contributions, and Salient Personalities​