Products tagged with 'middle east'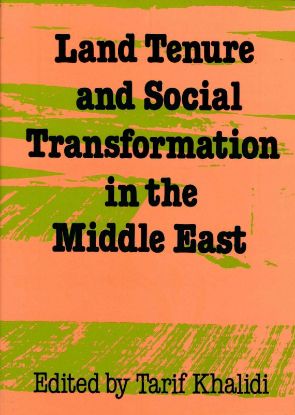 This volume provides the first comprehensive survey of land tenure in the Middle East over several millennia up to modern times. Its thirty-two papers bring to this theme an interdisciplinary approach and enable the reader to follow the various threads – historical, social, economic, political, legal – related to the evaluation and development of land tenure systems in the Middle East. Land tenure is a vital element in social transformation; it is quite literally the backdrop to history. Where the Middle East is concerned this theme has not received the concentrated and collective treatment it richly deserves. This volume is of great importance to all who are interested in the history, society, economy, and agriculture of the Middle East, and scholars of land tenure in other regions of the world will find in it ample material for comparative interpretation.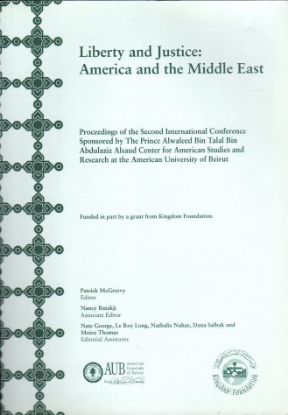 These thirty-four papers, explore the many ways that notions of liberty and justice have informed current and past encounters between American and the Middle East and North Africa. The contributions include various perspectives, including literature, film, foreign policy, education, religion, and human rights. This book is the result of the proceedings of the Second International Conference Sponsored by The Prince Alwaleed Bin Talal Bin Abdulaziz Alsaud Center for American Studies and Research at the American University of Beirut.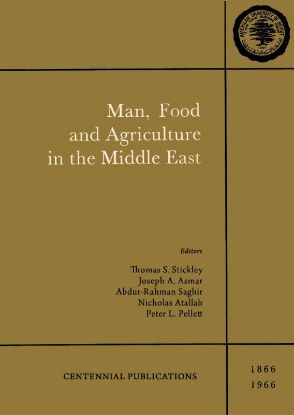 In commemoration of AUB's centennial, the June 1967 symposium, "Food for the Man of Tomorrow" was organized, resulting in this collection of symposium papers by educators, researchers, sociologists, economists, nutritionists, and others actively involved with the problems of food production in the region. The participants were tasked with creating an inventory of techniques used in different parts of the world for improving the quantity and quality of food for man, and to compare and contrast these with work then current in the Middle East. The fifty articles herein are grouped under five sections: agricultural economics, animal production and protection, soil and irrigation, crop production and protection, and food technology and nutrition.