Products tagged with 'arabic literature and language'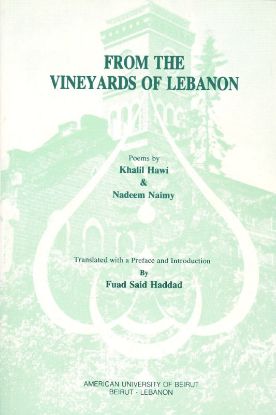 Khalil Hawi is accepted by critics as one of the leading poets of the Arab world, and this admirable translation by Fuad Said Haddad opens a door to his writing for those who do not read Arabic. The book also aims to provide readers of English with a demonstration of new trends in Lebanese poetry, hence the two poems by Nadeem Naimy, here translated for the first time. The English translations of the poems are printed alongside the Arabic originals. ​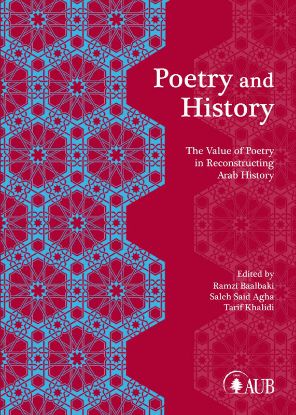 ​​​This is a collection of papers presented at a 2008 conference sponsored by the American University of Beirut's Sheikh Zayid bin Sultan Chair of Islamic Studies of the Center for Arab and Middle Eastern Studies and the Margaret Weyerhaeuser Jewett Chair of Arabic of the Department of Arabic and Near Eastern Languages. The volume includes sixteen articles by scholars from the United States, the United Kingdom, Germany, and Lebanon, and is divided into two parts: the first dealing with classical and premodern poetry, and the second with modern and contemporary poetry, with three articles focusing on the work of the poet Mahmoud Darwish. It serves to better illuminate some aspects of the relationship between the fields of poetry and history, and represents a significant contribution to the field of Arabic and Middle Eastern Studies.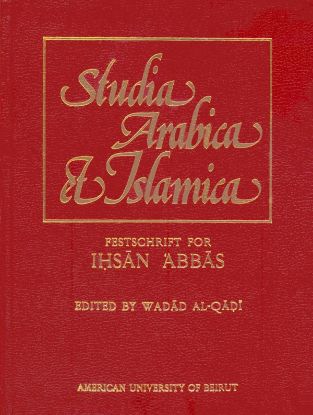 Major academic contributions on the subjects of classical Arabic literature and Arab history were published in honor of the eminent Arab scholar Ihsan ʿAbbas on the occasion of his sixtieth birthday. Fifty-six papers by distinguished scholars from many countries make up the volume.